"The Battle's Not Yours Alone!"
Annisha Battle-Rollins, REALTOR®
Call: (786) 309-5318
3 Bedroom, 2 Bathroom ~ Misty Lakes Condo ~ Miami Gardens, FL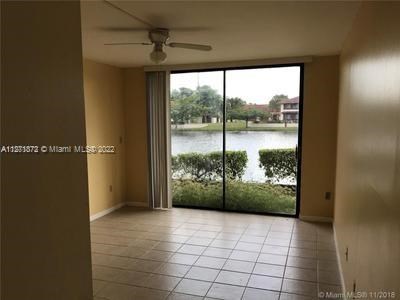 Scroll down for additional photos.
Miami Gardens, FL 33169
Rates:
2500
E-MAIL ANNISHA TO VIEW/SECURE THIS CLEAN AND SPACIOUS 3 BEDROOM RENTAL CONDO IN DESIRABLE MIAMI GARDENS. RENTAL IS LOCATED IN THE CENTRALLY LOCATED GATED MISTY LAKES COMMUNITY. ASSIGNED PARKING AND CLOSE TO FL TURNPIKE AND SR 7/441. THIS RENTAL HAS TILED FLOORS, IS CLEAN AND READY FOR A NEW FAMILY!
REQUIREMENTS:
EASY CONDO APPLICATION PROCESS. OWNER REQUESTS NO PREVIOUS EVICTIONS. PROOF OF INCOME (MIN 2.5 X RENT) AND NO CRIMINAL BACKGROUND.
Brokered by AG Lake Realty